To be the go to organisation for men and women diagnosed with cancer in the Hawkesbury.
We provide information, support, services and connection to help women, men, and their families, through a cancer diagnosis, treatment and beyond.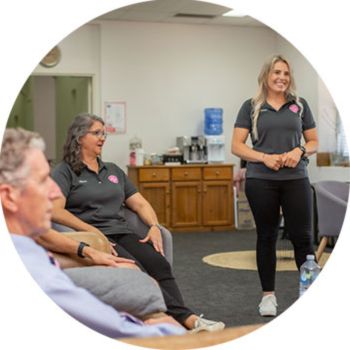 To Support

To create a supportive environment for any man or woman in the Hawkesbury who has been diagnosed with cancer.

To Educate

To be an information hub for people who have been diagnosed with cancer providing relevant information, resources and referrals to assist them on the cancer journey.

To Help

What makes the Pink Finss unique is our desire to help every person and their family individually after a cancer diagnosis. We want to help and will do whatever we can to assist.